Mr. Tequila was founded in 2003 by my father, Rafael Romo. Born in 1968, he grew up on a ranch in Guanajuato, Mexico with his 19 siblings. His father was a "ganadero" (rancher) who would buy and sell various breeds of livestock and agricultural animals to support the family. Growing up, Rafael assisted his father and mother with the business, trading as well as caring for the various animals on the ranch.
At the age of 17, Rafael migrated to the United States settling in Chico, California. He began working in the almond orchards full time and had a part time job picking kiwis – all to raise money to help his family. During his little time off, he enjoyed cooking and creating new recipes. At the age of 27, Rafael married my mother, Maria and they started their first food truck, California Taco's, in 1998. After the success of the food truck, Rafael was inspired and determined to find his place in the restaurant industry and eventually own his own restaurant. He found his first opportunity in Chicago, Illinois and moved there along with his brother and cousin. This is where he began to learn the ins and outs of the restaurant industry.
From the Farm to the Kitchen
In 2003, Rafael had the opportunity to start his own restaurant in Bradenton, Florida. He and Maria moved there with their two young daughters, my sister Bella and me. Bella and I grew up in the restaurant and were able to work with my parents to grow the business. Together, we strove to grow a quality restaurant and focused on giving every customer an authentic Mexican dining experience. Not only did the business grow, but so did the family! Rafael and Maria now have 5 daughters and 2 restaurants in the Florida Gulf Coast!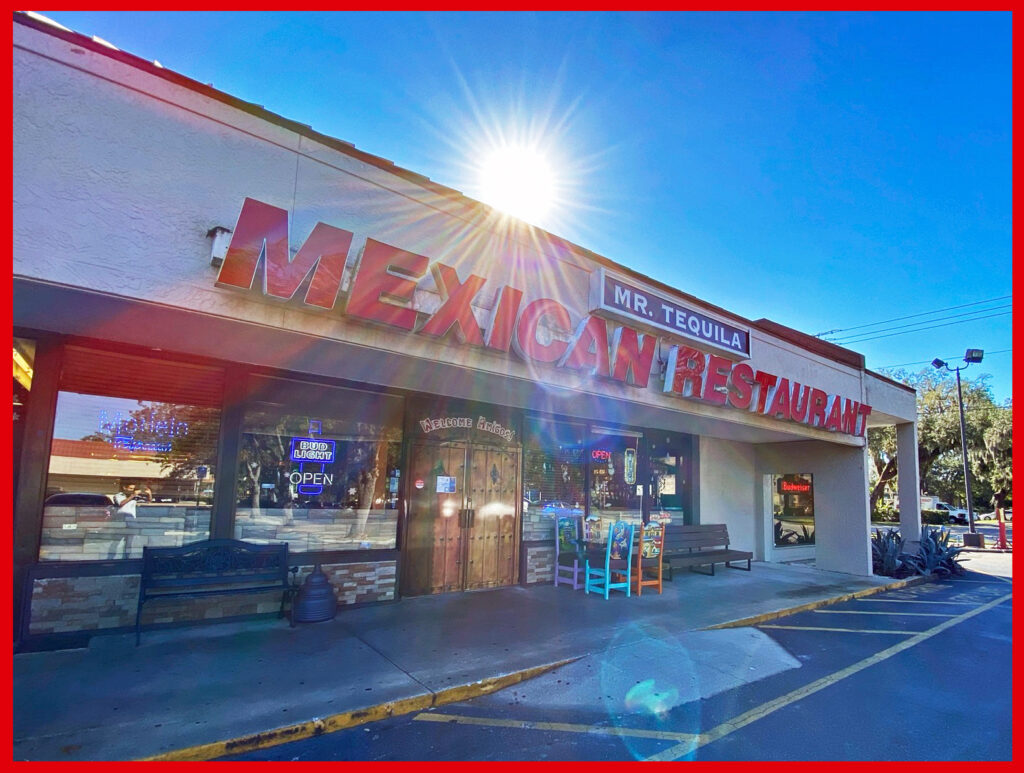 At Mr. Tequila, the meaning of family extends beyond biological family. Our customers, our employees, our vendors – we consider all of them an extension of our family. Family-owned, family-operated, and family-oriented. This is what drives us at Mr. Tequila to provide a place where guests of all ages can come together to experience unique flavors, fresh ingredients, and the traditional food of Mexico.
So, come share with us! We invite you to enjoy our authentic Mexican dishes and our extensive selection of Tequilas. From our family to yours – our customers – our extended family.
Bienvenidos!
Marlene

"
Great food. Huge portions. Excellent service
!!"
"
Excellent food. Have eaten there many times. Always a great experience.
"
"
We come here every chance we get!! Outstanding food and service!!! Our favorite!!!
"
"
Delicious, authentic, nice atmosphere and outstanding service! We will be back!
"